An improper balance of aquatic vegetation interferes with man's ability to appreciate and enjoy water, as well as nature's ability to support a diversity of wetland habitats. Exotic aquatic weeds are biologically polluting our valuable wetlands. These invasive plants also interfere wildlife nesting, fish populations, and property values. TurnPro Aquatics provides an answer to these problems!!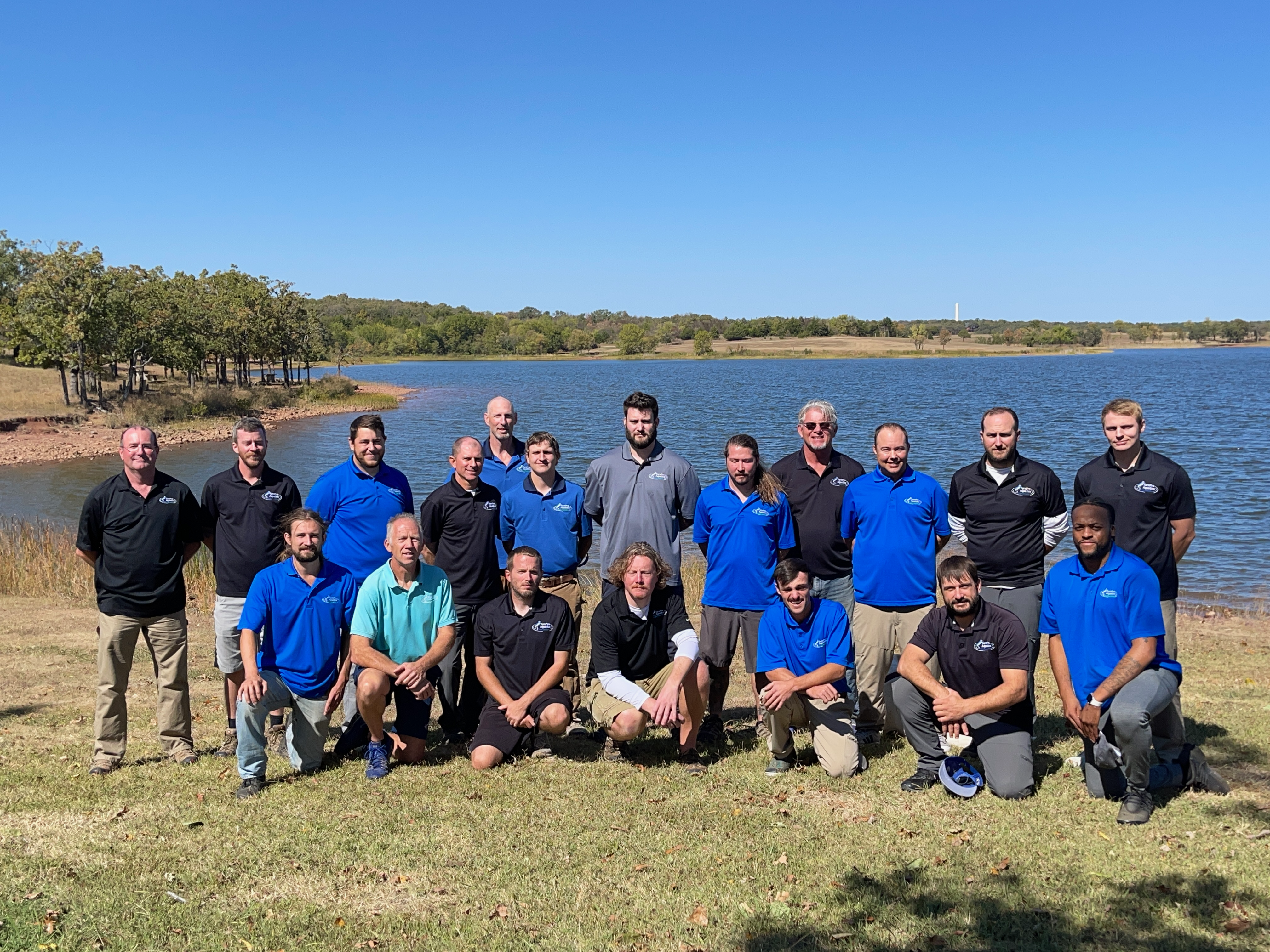 Testimonials
You guys are great, our pond has been their since 1969 and never looked this good, We are happy campers and your customer service is great. Thanks again. ...
Fred Walden
John, Just a note to let you know that the pond is looking fantastic and I appreciate what you are doing to keep it that way. Thanks,
Thanks so much for the great work you and the team do to keep my pond looking great. Mitch did a tremendous job after taking over my service. The fishing was awesome this year and my new catfish have already quadrupled in size! My boys are having a blast on the pond every day. Thanks again and we'll see you in 2017! Thanks so much,
Jason from Glenpool
Thanks, John...we appreciate your looking out for us - there's no comparison in the quality of our lakes compared to the last few years. With all this 100+ temperatures we would be walking knee deep in algae. Your a blessing...
Thanks, John...
I'm wondering if you have a special connection with our God in heaven. We've been praying for rain, but it seems that within a day or two of you treating our lakes that we get rain. I would suppose that you pray as you work - it poured here early this morning and though I haven't been down to the lakes, I'm sure they must be full again..just a thought. Have a blessed day, we appreciate you and your attentiveness to our needs here at
Savannah Lakes.
John,
Thank you for all your services this spring and summer. The pond has never looked better. Everyone in the HOA is so very happy!!!
Hello, I hope you have a good Christmas Holiday. I will continue to use the services you provide. It did miracles to our 2 ponds, I cannot be happier with the outcome and clarity they have. They went from pure GREEN to clear, it is amazing and I would be more than happy to give you references if you ever need them to further your business. I will fax the contract back over the next couple days.
Thanks Again
Thomas -Claremore
It's unbelievable what you did with my pond, I just caught a 4 pound bass, my pond has become a dream come true!!!
Brad-Piedmont
Our HOA and residents are so happy with how quickly you go the pond in shape; we just didn't think it could be fixed!
Bob- Edmond
John, I have attached the CY 2010 Pond Maintenance Agreement. I met with both the SVR Pond Committee and our SVR HOA Board and you have our full support for the upcoming year. Due to your work and recommendations, the SVR ponds have been transformed into areas for all to enjoy.
Thanks,
Wylie-Edmond
My pond looks great all year around; you did a super job with the quality of the water and knocking out the cattails
Jason-Mustang
John, as you know I have many friends who fish my 20 acre lake, what you have done for water quality, weed control and the advice on fish management has been wonderful and that has been echoed by my friends who have been fishing my lake for 10 years!!!
Butch-Bristow
Thanks for what you have done with our pond, it changed overnight, unbelievable, and what I loved is that you come back and treat every two weeks, everyone on campus can enjoy the pond during the summer
Phillip- OKC Francis Tuttle campus maintenance
This lake has never been fishable in the summer since I lived here, which has been over 30 years, and now it looks great and we can fish and enjoy our lake, you have made it beautiful
Local resident- about the City of Marlow city park lake